As the Gurjacks' private photographer, I had the honor of documenting Robert and Cassie's extraordinary wedding day, straight out of a fairy tale. Join us on our wedding photography journey in Rome. The city's romantic beauty and rich history created the perfect backdrop for a spectacular celebration of love. This wedding was a testament to the enduring power of love in a place steeped in emotion and history. From the sun-kissed Via dei Fori Imperiali, where they exchanged vows, to the cobblestone streets echoing with laughter, come along as I guide you through their enchanting wedding photo session and the other projects that stemmed from the day.
Wedding Photography in Rome
It was a Thursday morning in Rome, I arrived at Piazza Venezia at 6:30 am. The air was still, or as the Italians say, "freschetto." With little traffic and the city just beginning to stir, it was the perfect time to grab a coffee, calibrate the camera, and review the day's plan.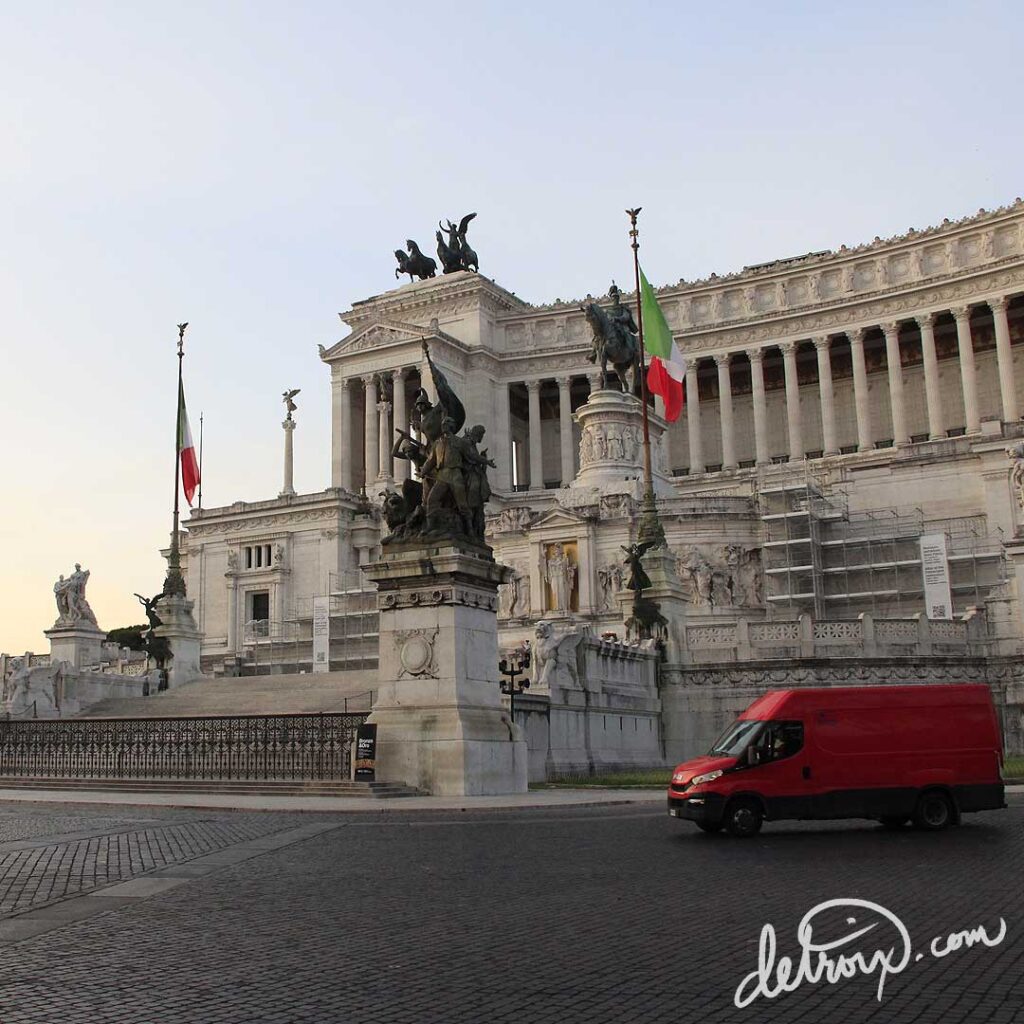 The bride and groom arrived eager and ready to have fun. This was their first visit to Rome, and if I recall correctly, it was only their second day in the eternal city. They likely didn't anticipate the number of steps we'd be taking.
Exploring Rome's Beauty:
Our wedding photography journey in Rome began at Piazza Venezia and led us to Chiesa del Santissimo Nome di Maria al Foro Traiano, adjacent to Via dei Fori Imperiali. This historic street offers a stunning view of the Colosseum in the distance, and with minimal traffic, we captured several shots from the middle of this iconic road.
And here's a convenient twist – as we were capturing moments, the owner of a classic Fiat 500 pulled up and asked, "Hey, would you two like to take some photos with the car?" How could anyone refuse such an offer?
Fast forward, we took a break from photos and switched to video so the soon-to-be-married couple could exchange vows. With the newlyweds, we journeyed to the Spanish Steps, with a quick stop at Cafe Romano for breakfast and shots in charming side streets. We climbed the Spanish Steps, experimented with various angles and poses, and then headed to La Terrazza del Pincio, where we enjoyed a breathtaking view of Piazza del Popolo to conclude our half-day, 5-mile shoot.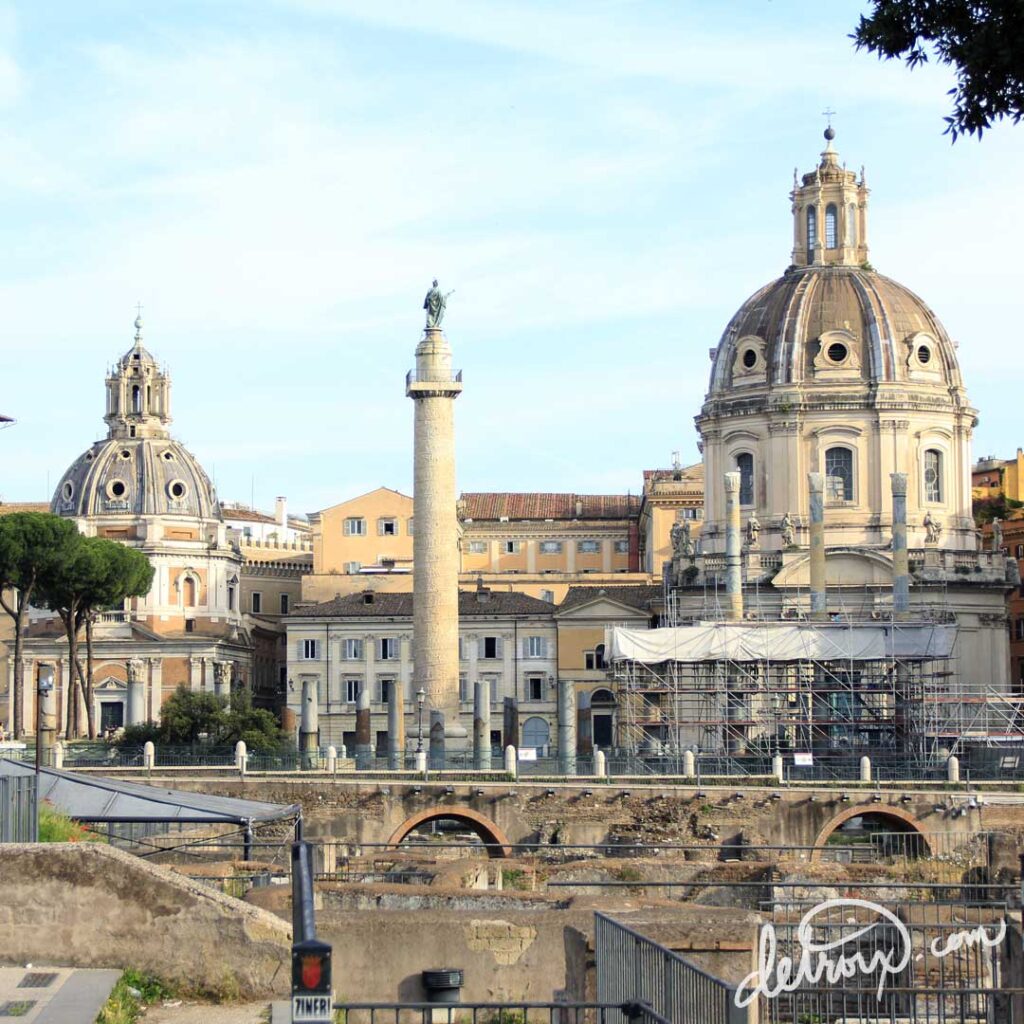 Slideshow
Traditionally, wedding couples leave a photo album near the Wedding Guest Book for visitors to browse. However, given that there will be TVs at the reception, we had the brilliant idea to create a seamless looping slideshow featuring a variety of photos from our wedding photography in Rome.
To create the slideshow, I used Adobe Photoshop for graphics and Adobe After Effects for the animation. By utilizing various assets, materials, photos, animating cameras in 3D space, and adding lighting effects, we crafted a captivating piece to be displayed during the event.
Wedding Videography in Rome
As mentioned earlier, we took a break from photos to capture the exchange of vows, taking advantage of the marvelous view, limited city traffic, and fantastic lighting. However, it presented its own set of challenges. I'll delve into these challenges shortly, but it was crucial to preserve the authenticity of the moment.
Leading up to the shoot, I planned for the couple to exchange vows multiple times, allowing for seamless stitching of the footage, creating the illusion of a team of three capturing the moment. As long as their recitations were relatively consistent each time, the process of merging the footage would be straightforward.
The initial recording represented the authentic moment, a steady mid-shot with the Colosseum in the background, ensuring we didn't obstruct their camera, as they wished to share the moment with their parents immediately.
Overcoming Obstacles:
During the subsequent takes, heavier traffic, construction, and increased pedestrian activity made it challenging to obtain clean shots, but we persevered. What I hadn't anticipated was the audio challenge. Hours were spent cleaning up the audio and removing noise using Adobe Audition. Salvaging the audio was necessary because the original recording of the vows was inundated with ambient noise. Synchronizing the audio with clips from the other two takes was a meticulous process.
Audio before cleanup:
Audio after cleanup:
As you can hear, the software performed admirably, but extensive cleanup resulted in the loss of some dialogue snippets and it still didn't sound right. Our remaining solution was to have the couple re-record the missing portions in a quiet room while listening to the original audio from one device.
While they recorded, I ventured out to capture ambient sounds of the Roman cityscape. Upon receiving their audio, I layered it onto different tracks, adjusted volumes, and synchronized it with their lip movements as closely as possible, resulting in a convincing final product.
In conclusion, it was an absolute honor to be part of Robert and Cassie's wedding photography session in Rome, creating a cherished piece for them to revisit for years to come. Whether it's a wedding or a family trip to Rome, if you're interested in capturing your special moments, please don't hesitate to contact me.