Growing up in Detroit, you can't help but to fall in love with cars, trucks, and anything automotive related for that matter. Back in 2009 / 2010, I began working with Kreative Body Werks, based out of Clinton Township, MI. They are a full flavored custom automotive shop. From simple lift kit installs on trucks to complex air management systems on hot rods, and everything in between. They were going through a difficult breakup with their current web developer and needed someone to maintain their site on a monthly basis, but also make improvements from time to time.
Web Development
Back in the late 2000's, CMS platforms like WordPress weren't very popular and most website's were coded by hand; HTML, CSS, PHP, etc. During high school and a portion of my college career, I studied these languages, which eventually prepared me for this contract. The website was relatively straight forward, but on occasion presented engaging challenges which were fun and enriching. We ended up expanding and taking the website up a few notches by adding an image-sliced header, giving a more custom appearance, refreshing the look and feel of the Ride of the Month feature, and also implemented (it turned out to be a great way to draw new business) a live project feed. As KBW would progress through a custom build, I would update the website with fresh images of the progress of Current Projects. At this time, Collex Collision was offering the same value added service to their clients. This resulted in building a lot of syndication with their followers and building a much closer relationship with their clientele.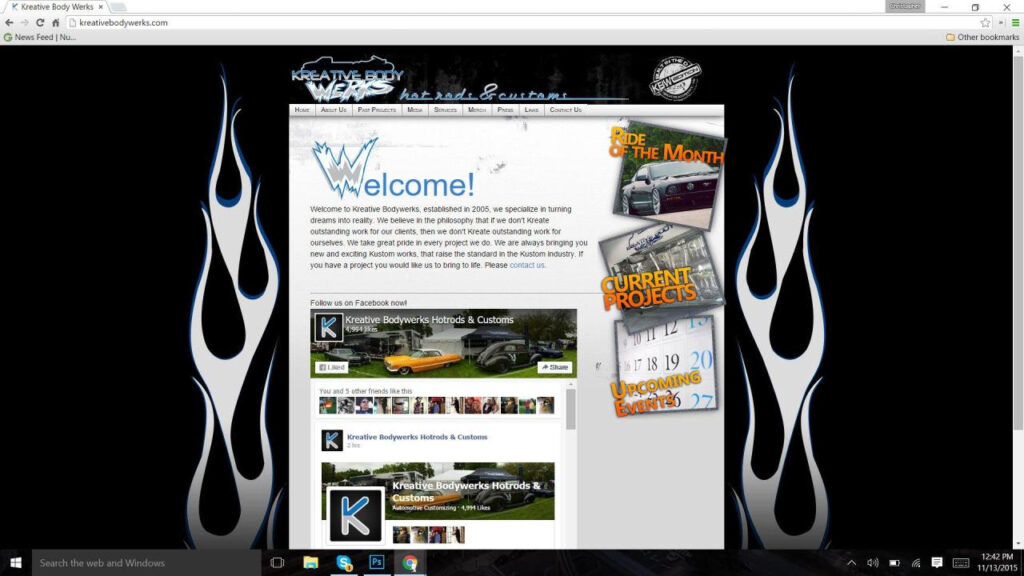 There was also a moment when a very popular event was passed over to Kreative Body Werks. Some of you may remember, Draggin' Detroit. Custom car enthusiasts from all over Michigan, Ohio, Indiana, and beyond, would come to Southgate, Michigan for a weekend and meet with other custom car enthusiasts, compete in various competitions; hop-offs, burnouts, bikini contests, etc. KBW was kind enough to give me the responsibility to handle the entire website coordination, which required edited videos, custom design, submission forms, and payment options.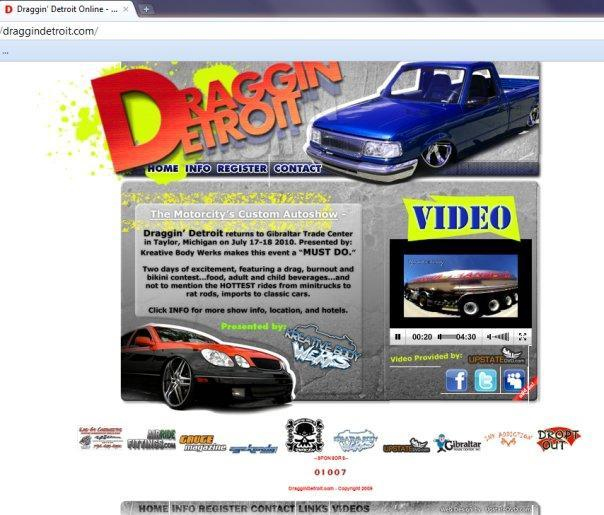 Audio Design
While going to school at Specs Howard School of Media Arts</a>, the first half of the educational program immerses you in both Radio and Television. I was more focused in the television broadcasting, filming, and video editing portion, but I did take away a lot of great information and learnings from the Radio portion. In fact, I applied my recent education in scrip writing and audio editing, and developed a quick 30 second advert for Kreative Body Werks. I developed the script, but outsourced the music and voiceover because I am the least talented in the world when it comes to music development and I certainly don't have the right voice for what I was imagining in my head. That soundbite is below.
Graphic Design + Print Media
Over the years, Kreative Body Werks needed materials around the office. Business cards, post cards, event flyers, and digital files for vinyl graphics. Here is a collection of some of those works: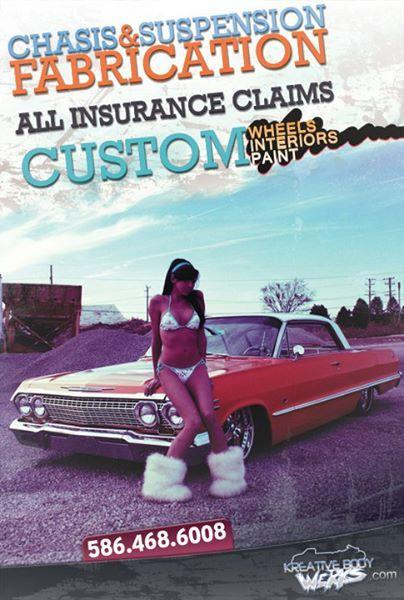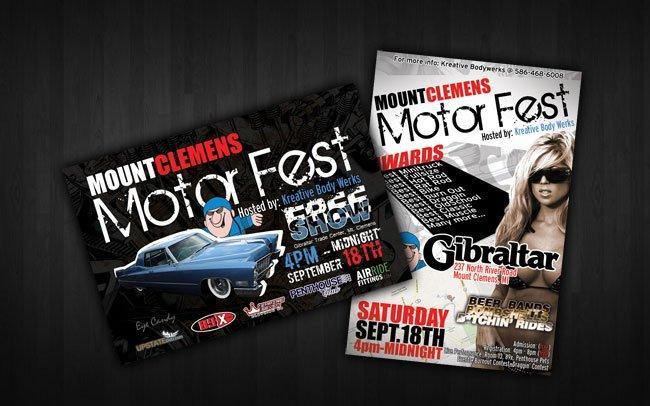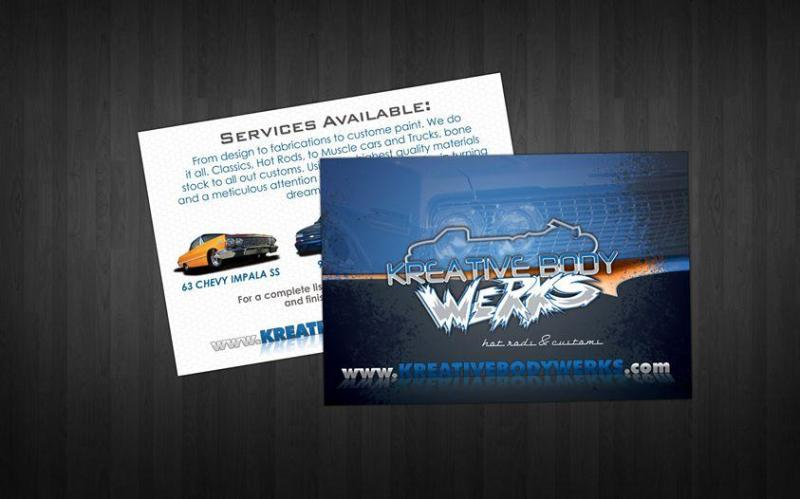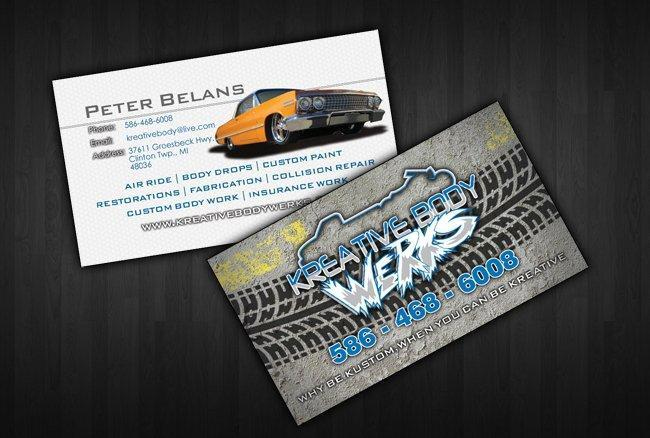 Photography
Anyone who knows me, knows that I absolutely love the custom automotive arena. Lifted trucks, fast cars, restoration gems, and everything between. From time to time, Kreative Body Werks needed professional photography done of their completed projects and I would usually be their go-to guy. We scheduled sessions for all different times of day, some with models, and some at very specific locations. They would use these images for their website's Ride of the Month, social media, and various print media products like event flyers, calendars, etc. Below you will find a collection of my favorite projects:
If you've been in need of someone who can perform the same tasks that have been described above, contact me!